×
Mrs Funmilayo Olayinka - Deputy Governor, Ekiti State
Mrs Funmilayo Olayinka - late Deputy Governor, Ekiti State
×
Ekiti Deputy Governor at an official engagement (Video)
The late Deputy Governor of Ekiti State - Mrs Olufunmilayo Olayinka at an assignment speaking in Yoruba and English.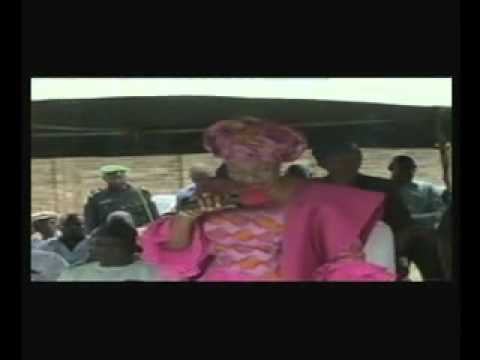 The Deputy Governor of Ekiti State in Nigeria - Mrs Olufunmilayo Aduni Olayinka has passed away after a battle with Cancer.
A statement signed by the State's Commissioner for Information and Civic Orientation - Tayo Ekundayo, announced the demise of Mrs Olayinka. "It is with sadness but with gratitude to God, we announce the passing of the State Deputy Governor, H.E. Mrs Olufunmilayo Adunni Olayinka, aged 52, after a tough but courageous battle with cancer" the statement read.
A proven technocrat and seasoned professional banker, Mrs Olufunmilayo Aduni Olayinka (nee Famuagun) was born in Ado-Ekiti, Ekiti State Nigeria on the 20th of June 1960. She attended Holy Trinity Grammar School Ibadan where she obtained her first school leaving certificate with distinction. She subsequently proceeded to Olivet Baptist High School, Oyo State, Nigeria where she obtained her Higher School Certificate (HSC).
Mrs Olufunmilayo Olayinka holds a Masters Degree in Public Administration and a Bachelor of Business Administration [Marketing] from Central State University, Edmond, Oklahoma, United States in 1981 and 1983 respectively. She was three times winner of the Dean's Honour roll.
A Marketing Analyst & Strategist who started her career in Banking with First Bank of Nigeria Plc in 1986, she later worked as Relationship Manager for Corporate Accounts in Access Bank, the now defunct Merchant Banking Corporation [MBC] and United Bank for Africa Plc.
In August 2002, She took up a new challenge in Corporate Communications and promptly proceeded to Head the Corporate Affairs Division, United Bank for Africa. She later became Head, Brand Management & Corporate Affairs, thereby leading the Team responsible for delivering a compelling Brand proposition and re-branding of the United Bank for Africa which helped to drive the bank's business strategy and added value to the total image of the Brand.
She was also the 2nd Vice President of the Association of Corporate Managers of Banks between 2002 and 2004.
She played notable strategic roles during the Merger process of the erstwhile United Bank for Africa & Standard Trust Bank where she co-chaired the Branding Sub-Committee. She also served as a key member of the Media Relations Sub-Committe.
Until her election as the Deputy Governor of Ekiti State, she was Head of Corporate Services, Ecobank Transatlantic Inc where she was responsible for communicating the bank's activities to the public, relationship management with the Public and providing feedback to management as it relates to the total image of the Bank . In addition, she also oversaw the General Internal Services Unit with responsibility for overall co-ordination of administrative services for the entire bank.