×
Seydou Keita
Seydou Keita
×
AFCON 2013: Mali v Nigeria (Highlights)
Highlights of the Semi-final match between NIgeria and Mali at the 2013 African Cup of Nations (AFCON)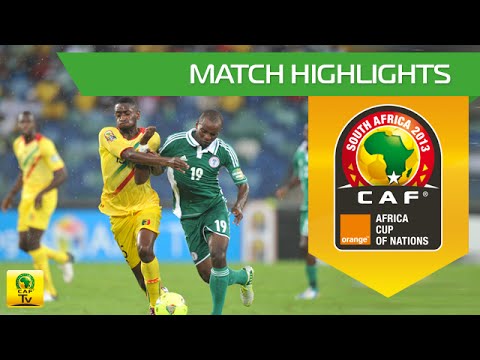 Mali captain, Seydou Keita said they will have to get over the hangover of defeat when they travel to Port Elizabeth for the third/fourth place play-offs.
Mali lost 4-1 to Nigeria in the semi-finals of the continental showpiece at the Moses Mabhida Stadium in Durban on Wednesday night. The defeat means that they will have to now play Ghana at the Nelson Mandela Bay Stadium. This is for the second consecutive tournament that Mali have lost in the last four phases of the continental showpiece.
Keita there was no point in embarking on a blame-game after they were eliminated from the 2013 Africa Cup of Nations on Wednesday night.
"There is no point in trying to point fingers at other people. I don't need to make excuses. The problem is that we played against a very good team and we didn't really handle them well. Today we failed to win; it is not about individuals but about a collective effort. We were very happy against South Africa because we played as a team. Tonight we didn't play well and we must all share responsibility," the Mali captain said.
Mali had been dominated by Nigeria in every department. The Nigerians attacked with pace – something that clearly troubled Mali.
Keita gave credit to the Nigerians. The former Barcenola man said he was disappointed about the fact that they dream to reach the finals of the 2013 Orange Africa Cup of Nations at the National Stadium had ended abruptly.
"It is difficult to have a fair analysis in this situation. They have a good team, they have won and they were a better team than us. Right now I'm still very emotional," Keita said.
Patrice Carteron, Mali coach, added: "We are proud of the fact that we have been able to play well. I'm proud of my team even though we did not go to the final. We have to remain positive.
"We lost against a good team that was full of confidence tonight. We played a team that just beat Cote d'Ivoire and you could see their confidence on the night. What happened to us tonight is very difficult. Mali has been able to reach the semi-finals before and we also achieved that – which is good."
* Credits: Confederation of African Football