×
Ortega and His Enemies (Trailer)
×
Ortega and His Enemies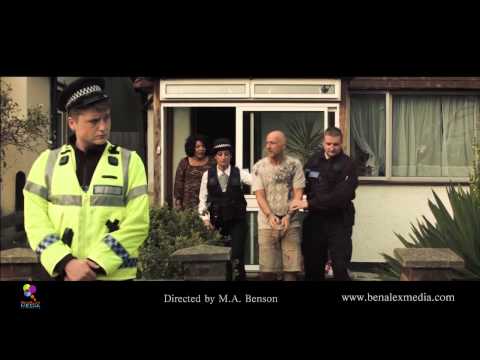 A new film - Ortega and His Enemies premieres in London on April 4 at the Odeon Cinema Greenwich.
Produced by Malcolm Azuka Benson's Benalex Media, the London Premiere is a prelude to other premieres billed for a number of international locations.
"Ortega and His Enemies" is directed by Benson who is also the Producer and Director of ("Forget The Pact" and "Phantom of Fury"). The story is an original and intriguing British drama with some Nollywood twists.
The film set in London and Essex unfolds the life of an anger management patient John Ortega (played by Darrel LasQuevas) whose world is torn apart when he cannot manage Sara's adversaries (his fiancé played by Adi Alfa). With deceit, brutality and police chase, will John be able to overcome the forces of antagonism from DC Martha, Maxwell Toby, Sara's step dad, the cross dresser, ex police officer, The manipulative Lee (played by Alexandra Johnston), a vengeance seeking single mum and Franklin Macintosh (played by Dean Ekperigin), Sara's ex boyfriend who would not take 'no' for an answer. With these enemies' individual evil plots against John, will he survive and still make it to the altar with his soul-mate Sara?
"Ortega" promises a new height of global intrigue and suspense with British and Nollywood heavy weights including Rita Nzelu Okoro (International Games) playing Grace and Uche Odoputa (Last Flight to Abuja) playing Gary Chucks, Darrel Las Quevas (starred alongside Hollywood stars such as Morgan Freeman) and emerging UK talent Adi Alfa (Lead actress in Tamla Rose).
The Red Carpet formalities for the film premiere will start at 8pm, with the film screening at 9pm and concluding with a Question & Answer session with the stars and filmmakers. Details of an After Party will be announced at the premiere.
Limited tickets for this exclusive event are available to be purchased online: www.ortegaandhisenemiesmovie.com and from the team on the following numbers: 07572864972, 07930202250 and 02079980930.