×
Shell's destruction of the environment on camera
×
Oil sprouting the ground. Pictures courtesy of Viewpoint Africa.
×
Oil sprouting from the ground
×
Ayo Johnson joins a trip down river arranged by the Village Chief.
×
Ayo Johnson on board the boat
×
The look on these faces says it all - sad!
×
×
×
×
×
×
×
×
×
×
×
×
×
×
Pictures courtesy of Viewpoint Africa
Ayo Johnson (in the middle) of Chief Eric Bariboh Dooh (left), and Chief John Bariboh Dooh (right) of Goi community Gokana
×
Human Rights Campainer - Annkio Briggs
×
Ayo Johnson and his Camera-man
×
×
The Chief describing the pathetic situation
×
×
×
×
×
Inspecting the oil spill closely
×
A close-up on some of the damage in one of the villages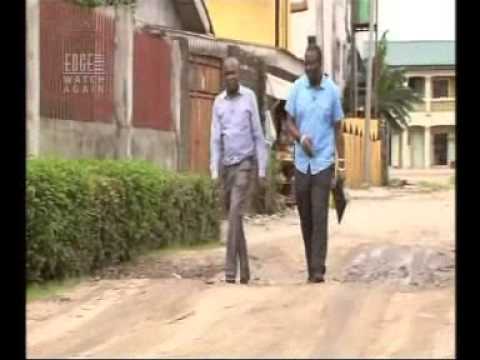 Award Winning Journalist - Ayo Johnson was in the Niger Delta area of Nigeria last June where he saw some of the devastation going on in the area.  Also supporting his production was Nigeria-based journalist Alkasim Abdulkadir.
In this documentary scripted, produced and presented by Ayo Johnson; the effects of Shell's actions are crystal-clear.
Oil pollution has ravaged large swathes of the Niger Delta, with Shell - the biggest oil producer in the country being accused as the worst culprit.
The UN's environmental agency released a report in 2011, saying decades of oil pollution in the Niger Delta's Ogoni land region may require the world's biggest ever clean-up and could take up to 30 years.