×
Parents and campaigners seek truth on death of 7-year old
×
Parents in search of death of their son
×
Martial Arts teacher and neighbour pays tribute to Zane Gbangbola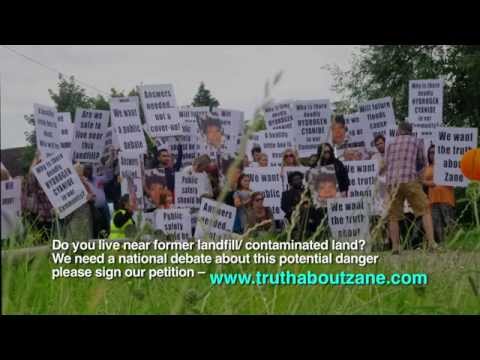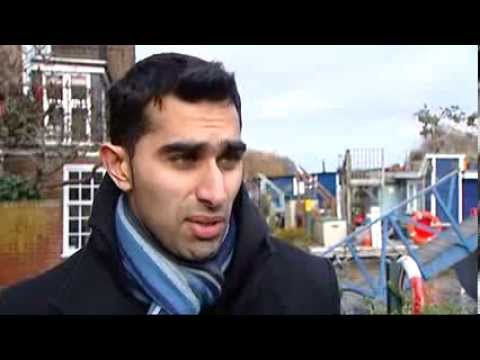 Kye Gbangbola, 48, and Nicole Lawler, 36, - parents of the 7-year old boy who died in the February 2014 heavy floods have intensified their efforts to find out the truth about what killed their son - Zane.
Under the aegis of a campaign called 'Truth About Zane,' campaigners have already reached almost 12,000 signatories in a call for a truthful public debate into the tragic death of Zane.
Zane died in his home on 8 February 2014, a day after his home in Chertsey was hit by severe floods, the heaviest to hit Britain in 248 years.
His parents, Nicole and Kye were hospitalised in a critical condition. The incident left Kye paralysed from the waist down and he is now wheel chair bound.
After Zane and his family were taken to St. Peter's Hospital in Chertsey, the police and fire services evacuated nearby homes and a public health warning was issued for those in the area feeling unwell to seek urgent medical assistance. Seventeen other local residents and police officers were ambulanced to hospital, isolated in contamination areas and then tested and observed.
An initial post-mortem examination on Zane was inconclusive, but his parents say the pathologist was not told to test Zane's blood for the presence of Hydrogen Cyanide – which disappears from the body within 48 hours. A statement by Surrey Police in June said further tests revealed that Zane died from Carbon Monoxide poisoning. A water pump was seized from the house. Press reports suggested that the Carbon Monoxide could have come from the water pumps.
A police spokesman said: "We go by whatever information is put to us and the result is that the cause of death was carbon monoxide poisoning. We can't comment on (whether the pump had been used or not) as that's part of the investigation."
The family are disputing the claims about Carbon Monoxide poisoning saying that the only pumps which were on at the time were electric. The house is a rare all electric house with no gas supply and no capability of generating carbon monoxide. "No carbon monoxide was found in the family home," campaigners said.
The Gbangbolas believe that Zane died when Hydrogen Cyanide, a toxic gas from a nearby landfill was found in his home as floodwater rose beneath.
Fire fighters who attended the incident and monitored the air in the family home confirmed pockets of Hydrogen Cyanide were present following a trigger of their personal alarms. Hydrogen Cyanide was also found in the family's blood.
It is understood that when Cyanide gas (which was also used in World War II death camps) mixes with flood water, it produces Hydrogen Cyanide. Hydrogen Cyanide can be released into the breathable atmosphere following a change in pressure or temperature.
In May, Public Health England (PHE) also confirmed to the family that Hydrogen Cyanide was found in their flooded house.
According to campaigners, "If this was the cause of Zane's death, then clearly there are issues of public safety that require urgent attention." 
A Consultant Neuro-Physiologist has confirmed Kye's medical condition is caused by exposure to Hydrogen Cyanide.
Independent geotechnical experts commissioned by the family to investigate the surrounding area revealed that a field 6 metres from their home that contains a lake and looks so idyllic, is actually contaminated land but this did not show in environmental searches during the purchase of the property. Zane's parents bought the house in 2004, when an environmental report showed no land contamination. However, subsequent reports for a neighbouring property in 2011, and for their own home, ordered by Zane's parents recently, indicate contamination due to the old landfill site behind their home.
Since leaving hospital, Kye and Nicole have not been able to return to the house - not even to collect belongings or precious photos of their only child, as a result of the health risk. Kye said "Nicole and I now cannot live in our own home because of the gas activity that's been found there. We can't even go to get our belongings. It is heartbreaking that we are now six months down the line and still have not got to the truth."
Kye said: "We really want to push and find answers because it is wrong that these risks can occur. Ideally, this is something we would like to be able to highlight nationally. This deadly gas has come from somewhere, the authorities need to admit its presence, investigate its source and act to prevent more deaths and illness.
"This is not political, it's about a small boy and truth and justice. We deserve honest answers. It's quite obvious that children do not die instantly in the night for no reason."
He said "We miss Zane every second of the day and all those who spent time with Zane commented that Zane was a truly remarkable boy.  We would not want anyone else to experience this pain and burden of a living hell."
Gravel company - Brett Aggregates, owners of the ex-landfill site said in a statement that: "While to date we have no reason to believe there is any link between this site and the awful tragedy that has befallen the Gbangbola family, we have made it clear that we will give complete cooperation to any authorities wishing to investigate the background to this incident."
---
Campaigners are aiming at 100,000 signatures in support of the call for a public debate into the tragic death. You can sign at: https://you.38degrees.org.uk/petitions/call-for-a-public-debate-into-the-death-of-7-year-old-zane
To keep up to date with the campaign, please visit: http://www.truthaboutzane.com/