×
Ending Female Gentital Mutilation
×
End Female Genital Mutilation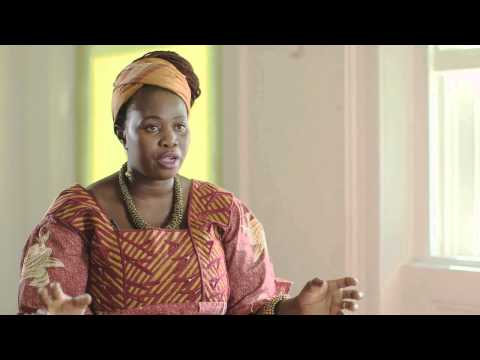 A new video titled 'Ending Female Genital Mutilation' which addresses the harsh long-term health and emotional consequences of  Female Genital Mutilation (FGM), female circumcision, and 'cutting' through stories of survivors and advice from healthcare professionals, has been launched to help communities put an end to this practice.
The 'Ending Female Genital Mutilation' video draws attention to the lifelong and life threatening health consequences of this illegal practice which includes pain, infection, menstrual problems and difficulties during childbirth. In addition, the video signposts the help and support available to girls, women, families and communities, through the anonymous, free, 24 hour NSPCC FGM helpline (0800 028 3550).
Sarian Karim Kamara, who speaks in the video, experienced FGM when she was 11 years of age. Kamara said: "Some people might think that FGM is just a cultural practice, that it is normal or acceptable for some communities. But it is not acceptable. They say they cut you so you become a woman. In a way it's true: you lose your innocence. But the scars, both physical and emotional, stay with you for life, to this day, 25 years on; I am still living with consequences."
Sagal Osman, who also features on the video, experienced FGM when she was five years old. Osman said: "The physical and mental consequences of FGM have been traumatic. Mentally, I think about it all the time, as a front line worker in an FGM clinic I see how other women are suffering. What's more, years after the procedure, when giving birth to my first child, the fact that I had been mutilated nearly cost me my life."
Osman continues: "The best thing is education and awareness. I am the founder of Good Efforts for Health and Wellbeing and work with individuals and organisations in the fight against FGM. We need to work with communities to show them the effects of FGM, we have to get them talking and acting to stop female genital mutilation today."
Dr Comfort Momoh MBE, a healthcare professional with experience working with survivors of FGM, continued: "There are many short and life-long health consequences that can arise as a result of FGM – shock, death from excessive bleeding or even tetanus and infection because very often, the same equipment is used on a group of girls. The long term issues can include difficulties during childbirth, increased risk of newborn deaths or infertility, problems urinating, and pain during sex."
The video, which includes commentary from faith leaders and a community worker, is supported by posters and wallet cards which will be distributed throughout specific parts of England and Wales in order to urge communities to consider the health consequences of this practice and to come together to put an end to FGM. 
Reverend Marjorie Esomowei, a Faith Leader, said: "It's important for communities to understand that the Bible is very clear, there isn't any requirement for female genital mutilation. The practice doesn't make a woman more honourable or acceptable in the sight of God." 
Dr Mohammed Fahim, a Faith Leader, said: "We need to communicate with communities in order to help them understand that there is nothing in the Qur'an which states that we have to conduct female genital mutilation; there is no reliable, authentic or powerful source in Islam which requires women to undergo such a mutilation."
Kam Thandi, at the NSPCC FGM helpline, said: "We would urge anyone who is worried about a child or wants support or advice to call our free, 24 hour FGM helpline on 0800 028 3550. It doesn't matter if you're uncertain – our trained counsellors are here to talk things through and offer advice. You can also remain anonymous if you wish. We know there are thousands of children in the UK who are vulnerable to this form of child abuse and we are committed to doing everything we can to stop it."
FGM involves all procedures that involve partial or complete remove of the external organs of the female genitalia for non-medicinal reasons. More than 20,000 girls under the age of 15 could be at risk of Female Genital Mutilation in England and Wales each year, with over 60,000 having already experienced the procedure.
The Ending Female Genital Mutilation video has been produced in partnership with the Home Office and co-funded by the PROGRESS Programme of the European Union
---
All campaign materials including the video and supporting materials can be found at: http://tinyurl.com/cyrhyz3.