×
World Aids Day
World Aids Day
×
HIV Travel Restrictions
Marco was on his way to a business meeting in Bangladesh via Qatar when border guards in Qatar escorted him to a room and informed him they had identified HIV medication in his luggage.
After being detained for several hours, he was refused entry and deported from Qatar and missed the first day of his business meeting.
In order to explain his absence, he then had to disclose his HIV status to his colleagues.
Marco's story is captured in this video from GBC Health, who have launched a campaign with UNAIDS to get about 45 countries to repeal travel bans that restrict the freedom of movement of people like Marco who are living with HIV.
×
World AIDS Day 2012 Theme
World AIDS Day 2012 Theme
×
World Aids Day
World Aids Day
×
Adam_Schultz Adam_Schultz / Clinton Global In
GBC Health Board of Directors with Bill Clinton
GBC Health Board of Directors with Bill Clinton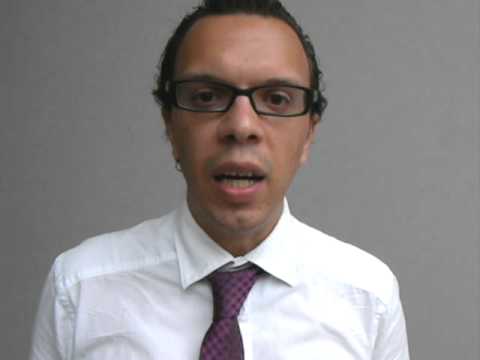 This World AIDS Day, corporate leaders from some of the world's largest companies have called for an end to travel restrictions for people living with HIV.
More than 40 CEOs have signed an unprecedented pledge urging the repeal of laws and policies in 45 countries that still deport, detain or deny entry to people solely because they are living with HIV.
The CEOs represent nearly 2 million employees in industries from banking to mining, travel to technology. They include companies like Johnson & Johnson, The Coca-Cola Company, Pfizer, Heineken, Merck, the National Basketball Association, Kenya Airways and Thomson Reuters.
"HIV travel restrictions are discriminatory and bad for business," said Chip Bergh, President & CEO of Levi Strauss & Co. "Global business leaders are coming together to make sure we end these unreasonable restrictions."
The CEO pledge is an initiative of the Joint United Nations Programme on HIV/AIDS (UNAIDS), Levi Strauss & Co. and GBCHealth, a coalition of companies that address global health challenges.
"Restrictions on entry, stay and residence for people living with HIV are discriminatory and a violation of human rights," said Michel Sidibé, Executive Director of UNAIDS. "Every individual should have equal access to freedom of movement. I urge all countries to remove all such restrictions based on HIV status."
CEOs oppose HIV travel restrictions because they are discriminatory and because, to succeed in today's globalized economy, companies must be able to send their employees and best talent overseas, regardless of their HIV status.
"It's time to send HIV travel restrictions packing," said Kenneth Cole, CEO of Kenneth Cole Productions. "Using our collective might, I believe we can use our influence to eliminate these discriminatory practices."
The U.S. lifted its 22-year HIV travel ban in 2010. Other countries, including Armenia, China, Fiji, Moldova, Namibia and Ukraine, have also recently removed such restrictions. However, 45 countries still deny entry, stay, residence or work visas for people living with HIV. These countries include major hubs for international business.
"Travel restrictions on individuals with HIV are unnecessary and hinder the ability for individuals and companies to operate in a truly global workforce," said Mark Bertolini, Chairman, CEO & President of Aetna.
Most HIV travel restrictions were imposed by governments in the 1980s when less was known about the transmission of HIV, and treatment didn't exist. Since then, we've learned how to effectively prevent, manage and treat HIV.
Travel restrictions vary in different countries and can include preventing people living with HIV from entering altogether or deporting foreigners once their HIV status is discovered. Restrictions also include denying work visas, prohibiting short-terms stays for business trips or conferences and blocking longer-term stays or residence for work relocations and study abroad programmes.
The World AIDS Day call to end HIV-related travel restrictions came as GBCHealth Managing Director and Co-President Michael Schreiber also spoke out against HIV travel restrictions at a panel on addressing HIV-related stigma and discrimination at the United Nations Headquarters in New York City and a press conference at the U.N. Press Center. The CEO pledge was first launched at the 2012 International AIDS Conference in Washington, D.C.
"Eliminating HIV travel restrictions is a win-win," Schreiber said.  "It's the right thing to do from a humanitarian perspective and the right thing to do from a business perspective."
Participating CEOs in this initiative are: Aigboje Aig-Imoukhuede, Group Managing Director/CEO, Access Bank Plc;  Mark Bertolini, Chairman, CEO and President, Aetna; Cynthia Carroll, Chief Executive, Anglo American plc; Vincent A. Forlenza,  Chairman of the Board, CEO and President, BD; Debra Lee, Chairman & CEO, BET Networks; Andy Burness, President, Burness Communications; Lamberto Andreotti, CEO, Bristol-Myers Squibb Company; Muhtar Kent, Chairman of the Board and CEO, The Coca-Cola Company;  Richard Edelman, President & CEO, Edelman;  Mark R. Kramer, Founder and Managing Director,  FSG;  Glenn K. Murphy, Chairman and CEO, Gap Inc.; Jonathan D. Klein, CEO and Co-Founder, Getty Images;  John C. Martin, PhD, Chairman and CEO, Gilead Sciences, Inc.;  Karl-Johan Persson, CEO, H&M Hennes & Mauritz AB;  Dr. Chris Kirubi, Chairman, Haco Tiger Brands;  Jean-Francois van Boxmeer, Chairman of the Executive Board/CEO, HEINEKEN NV;  Victor Y. Yuan, Chairman, Horizon Research and Consultancy Group;  Bong Yong Dam, CEO, Hub One International Company Ltd;  Jena Gardner, President & CEO, JG Black Book of Travel;  Alex Gorsky, Chief Executive Officer, Johnson & Johnson; Kenneth Cole, CEO, Kenneth Cole Productions; Dr. Titus Naikuni, MD and CEO, Kenya Airways Ltd;  Chip Bergh, President & CEO, Levi Strauss & Co.;  Kaushik Shah, CEO/Director, Mabati Rolling Mills Ltd;  Kenneth C. Frazier, Chairman and CEO, Merck;  Heather Bresch, CEO, Mylan; David J. Stern, Commissioner, National Basketball Association (NBA); Blake Nordstrom, President, Nordstrom, Inc.;  and Ji Yong, General Manager, Northeast Pharmaceutical Group Co., Ltd.
Others are: Douglas A. Michels, President & CEO, OraSure Technologies, Inc.; Ian C. Read, Chairman and CEO, Pfizer Inc.; Tzameret Fuerst, CEO, Prepex;  Bob Collymore, CEO, Safaricom;
Hiromasa Yonekura, Chairman, Sumitomo Chemical;  Liam E. McGee, Chairman, President and CEO, The Hartford;  James C. Smith, CEO, Thomson Reuters; Mikkel Vestergaard Frandsen, CEO, Vestergaard Frandsen;  Philippe Dauman, President & CEO, Viacom; Richard Branson, Founder, Virgin Unite;  Melissa Waggener Zorkin, CEO, President & Founder, Waggener Edstrom Worldwide;  Andy Payne, CEO, Wilderness Holdings Ltd;  David Sable, CEO, Y&R;  William H. Roedy, AIDS Activist and former Chairman, MTVN International.
GBCHealth represents over 200 private sector companies leading the business fight for improved global health. Through work that includes developing comprehensive workplace policies; supporting community programs; leveraging core competencies; facilitating leadership and advocacy by business leaders; and brokering public-private partnerships, GBCHealth helps members achieve their global health goals. GBCHealth also manages the private sector delegation to the Global Fund to Fight AIDS, Tuberculosis and Malaria, serving as an entry-point for corporate collaboration and engagement with the Fund and its recipients worldwide.