×
Levi Roots proudly shows off his Reggae Reggae Sauce
×
Levi Roots' appearance on BBC's Dragon's Den
Keith Valentine Graham Bilal Musa, better known as Levi Roots appeared on BBC's Dragon Den seeking an investment of £50,000 in return for a 20% equity stake in Reggae Reggae Sauce - a jerk barbecue sauce.
Despite erroneously claiming that he had an order for 2.5 million litres of the sauce (when in fact the order was for 2,500 kilograms), he was offered the £50,000 for a 40% stake in his business by Peter Jones and Richard Farleigh.
Shortly after his appearance on the programme, Sainsbury's announced that they would be stocking the sauce in 600 of their stores.
Leading from the success of his spicy sauce, Roots released an extended version of his song "Reggae Reggae Sauce" which features one of his children (Joanne) on backing vocals. The music video features a cameo from Peter Jones. All of the money raised went to Comic Relief. The song, which formed part of his pitch on Dragons' Den (and was also sung by Roots in an appearance on Harry Hill's TV Burp), was also released as a download single. "Proper Tings (The Reggae Reggae Sauce Song)" received its first play on Allan Lake's breakfast show on Core.
A news story in The Grocer magazine in 2010 states that a range of ready meals were to be launched, and that Roots had stated that the value of the brand had then increased to £30 million.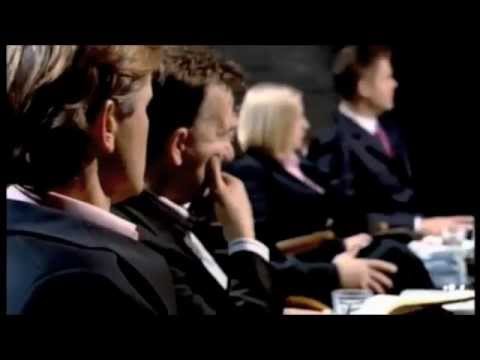 Dragons' Den star - Keith Valentine Graham Bilal Musa, better known as Levi Roots is teaming up with Britain's Jobcentre Plus to encourage jobseekers to consider setting up their own businesses with the help of the Government's New Enterprise Allowance scheme.
The New Enterprise Allowance gives jobseekers access to expert business mentoring and a weekly allowance totalling over £1,200 over a 26-week period - to help them get going. Nearly 1,000 new businesses are being established every month thanks to the scheme, a trend which suggests around 20,000 have been set up in total.
Levi Roots, the south London entrepreneur behind Reggae Reggae Sauce, is passionate about the benefits of self-employment, and is sharing his experience by mentoring one lucky entrepreneur whose business was started with the help of the New Enterprise Allowance.
Levi is calling on jobseekers to tap into their entrepreneurial side and consider setting up their own business.
He said: "Being your own boss is great - it can be really hard work, but it's well worth it, so I'd encourage jobseekers to ask their Jobcentre Plus adviser about the New Enterprise Allowance. It's a great scheme that offers expert mentoring and cash to support you while you're starting up."
28 year old Dean Clarke is just one of the people to have already benefited from the scheme, and when Levi met Dean he was so impressed by his story that he agreed to be his business mentor.
Dean, a budding entrepreneur from Brixton, had always dreamed about starting his own business. But as a young man with no business experience he wasn't sure where to start. Dean spoke to his Jobcentre advisor, who told him about the New Enterprise Allowance. In February this year Dean launched a business selling custom designed skateboards and clothing 'r3v3r3nt' – a brand for which he has global ambitions!
Minister for Employment Mark Hoban said: "Many people want to look after themselves and their families by starting their own business.
"We have helped nearly 20,000 budding entrepreneurs to do just that through the New Enterprise Allowance. I want to see many more unemployed people start a business of their own."