×
×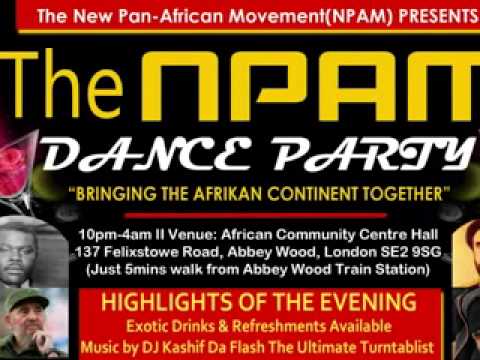 An event tagged the New Pan-African Movement (NPAM) Dance Party which prides itself in "Bringing The Afrikan Continent Together!" holds on Friday 28th Feb 2014 at the African Community Centre Hall, 137 Felixstowe Road, Abbey Wood, London SE2 9SG.
According to the organisers of the event, the NPAM Dance Party is a place "where mature minds come to unwind...the place and space to meet, mix and mingle." 
The event has among numerous guests, HRM Queen Naa Tsootsoo Soyoo I of Ghana as Special Royal Guest of Honour.
There will also be Live performances by musical power couple - Femi & Roucheon Iloyi of FEROMedia
---
Tickets to the event which are £10 per head can be booked at:
 https://www.eventbrite.co.uk/e/new-pan-african-movementnpam-dance-party-tickets-10004697319?ref=estw 
---
Or you can make payments directly into the organiser's Bank Account:
Name: ZEDAKAH Entertainment
Bank: HSBC Plc
A/C No: 82381354
Sort Code: 40-18-41
Ref: 'NPAM Event'
Kindly text payment information with your email address to 07737204694. Once your payment is confirmed, an e-Ticket will be sent to you by email.
---
The organisers - Princess 'Deun Adedoyin-Solarin & Princess Toyin Onagoruwa-Abod can be reached for further details on: 07737204694; 07423409013; 07425853580; 07960671491